Joined by the same sweet passion!
Lameri S.p.A. has been transforming and trading cereals since 1968.
Over the years, thanks to a strong family tradition capable to combine past and modernity, this Company has been able to expand its activities with a cutting-edge manufacturing improvement in the food industry.
Together with Lameri S.p.A., Secondo Vergani and the company Dolciaria Gadeschi joined the group, they're well-known companies specialized in the confectionery industry in Cremona.
LAMERI S.p.A. has been transforming breakfast cereals and semi-finished products for the industry since 1968, offering a complete range of products suitable for nutritional and healthy requirements of children, adults and sportive people.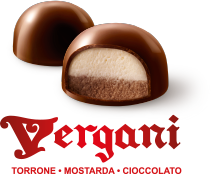 Is a well-known Company in Cremona, famous for the production of nougat, mustard and chocolate pralines.